Englishman in New York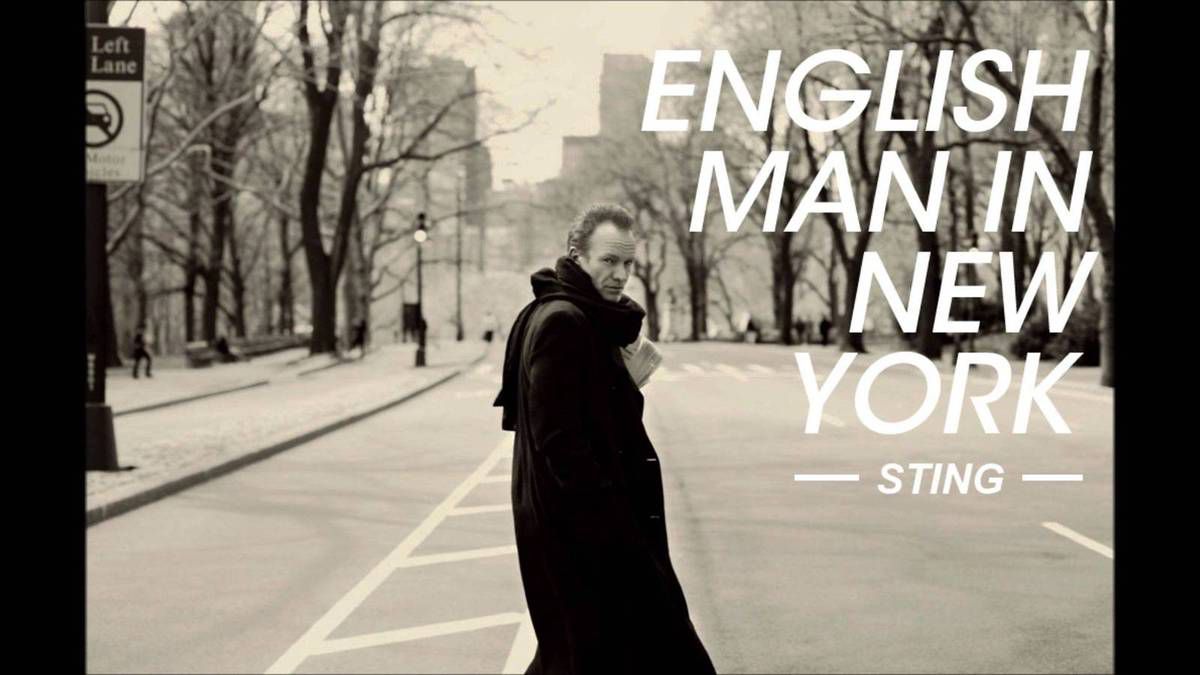 Image source: https://www.google.com.co/search?q=ENGLISHMAN+IN+NEW+YORK&source=lnms&tbm=isch&sa=X&ved=0ahUKEwicpp_Zt5bVAhVGWCYKHSE3BsQQ_AUICygC&biw=1600&bih=770#imgdii=O3pzvH9T7eLbdM:&imgrc=65Pd9ozjeh3BmM:
Hello, D again here. Today I bring some facts about an important singer of our century. I hope you like it, please, don't forget to share it with friend or with people who may need this info. Have a good day.
Sting, one of the most famous English singers started his solo career in 1985. His first album The Dream of the Blue Turtles reached triple platinum in the U. S. A., and included important hits like: "If you love somebody set him free" and "Russians."
After two years of this successful album, Sting released his second record titled Nothing like the sun which included the hit song "Englishman in New York."
The song is the story of an Englishman living in New York. The man realized the remarkable differences that exist between these two cultures. For example, in the first verse when the singer says: "I don't drink coffee, I take tea… I like my toast on one side". Other simple comparisons that the singer points out are in the accent, physical appearance, and even manners. The man in New York feels like a stranger in a society that really differs from his.
This song is a reflection on the simple but significant differences between two ways of life.
HERE THE LINK IF YOU WANT TO HEAR THE SONG.
https://www.youtube.com/watch?v=d27gTrPPAyk
Source: Navigators 10 teaching resourcing 2011